Personalized Coaching to Reach
Your Professional Goals
One-on-one coaching sessions designed to help you clarify and reach your goals.
You've Worked Too Hard.
It's Time To
Unlock Your Potential.
Break-free and level up to become the leader you were meant
to be & live fully without limits.
Achieve your career goals to get recognized, get promoted, transition to a new job or career, or to quit your job to start your business. You will stand out, influence others, create positive change, and build relationships to get the results you want.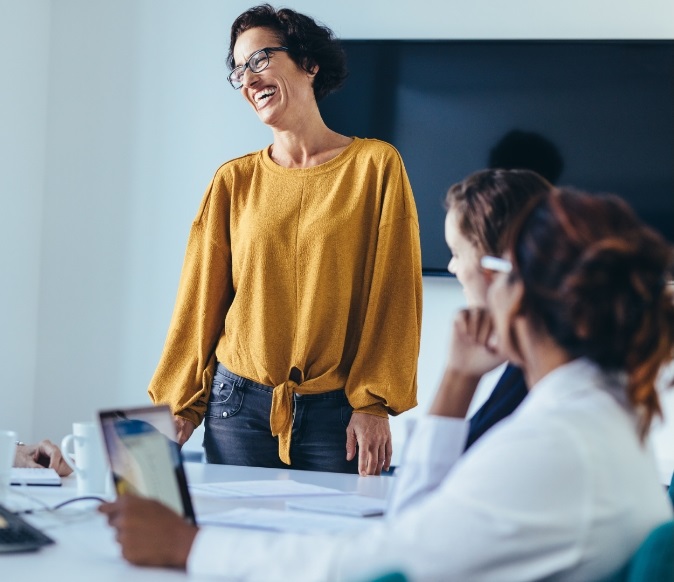 Exceed your own expectations so that you can focus on what matters most. Be resilient, resourceful, and unapologetic about what you want by doing what you feel is right.
We create your own coaching package based on where you are in your journey to accomplish your desired outcome.
You deserve a life of joy and purpose with a career you really want.
Kick-Start Your Career…and

Live the Life You Love
Hear from people who've done just that
"No matter what your goal or passion is she's there to make sure you move forward. Everything was about staying focused. She guides you on what it takes to become successful and the resources you need ."
"I have had many coaching conversations with Margaret and each time, I could tell she cared about me and was listening intently. My favorite moment was when I told her that I've done something out of my comfort zone and she met my accomplishments with enthusiasm and celebration. I highly recommend working with Margaret as your coach."
"Margaret is such a WISE SOUL! I know that I can bring her whatever concerns or problems I'm having, and she will help me work through them. She listens and asks me questions. She gives me thoughts that help me re-shape what I'm thinking about so that I can try a new perspective or a new action. I can be open with her, and trust that she will have my best interests in mind, and respect my values and my journey so that I can make the decisions that are best for me. I am so grateful to have met her!"
"Margaret helped me to see the truth of who I am, to recognize the old beliefs I needed to replace and the actions I truly needed to take that I had been avoiding. Hearing my own words spoken aloud by Margaret prompted me to explore if my ideas truly aligned with my core values and beliefs. She demonstrated a respectful and caring presence that helped to create a space where I felt safe, seen and valued for who I am, allowing me to naturally dive deeper within. And so I could see myself through new eyes".
Margaret is a warm, supportive and approachable coach. I felt comfortable speaking with her. I was motivated to move forward to achieve my goals. Again, it was brought home to me how important it is to have a positive and affirming coaching environment. Margaret is a warm supportive and approachable coach who provides a calm, effective environment for growth.
"Margaret keeps it real. She is a very caring and thoughtful coach that keeps me moving forward to be the best version of myself."
Want To Know
More About Coaching?